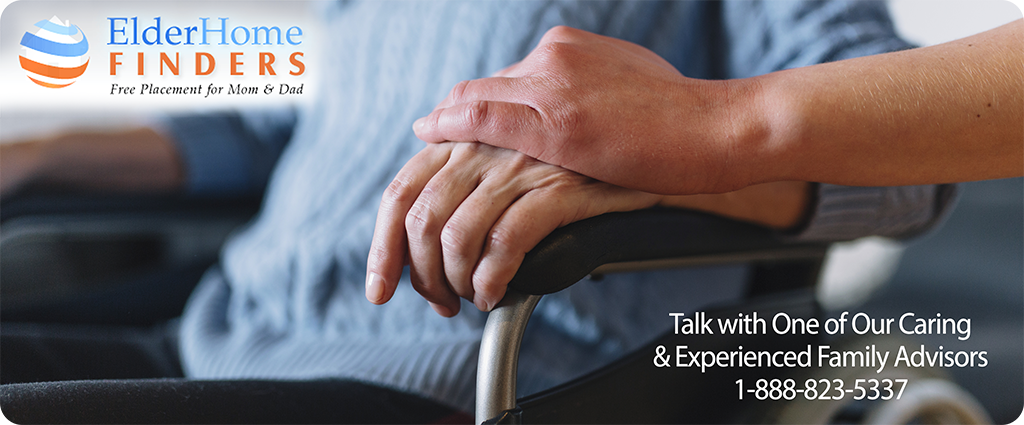 Welcome to Elder Home Finders
About EHF
Our mission at ElderHomeFinders is to provide families with the most suitable choices for their needs and to save you the time finding and visiting all the facilities available
Find a Facility
The best way to access our free service is to contact us directly or fill out the form below and provide us with the information indicated. We will get back to you as soon as possible with answers to all of your care needs.
Services
Independent Living 
Board and Care
Alzheimer's care homes
And More…
Assisted Living Experts

ElderHomeFinders is a FREE referral service dedicated in finding you the perfect Assisted Living solution in SOUTHERN CALIFORNIA for your independent retirement living needs. We assist you by eliminating the confusion and time-consuming process of locating retirement homes, Assisted Living Homes and other care options for seniors.
ElderHomeFinders can help you save time by locating the assisted living facility, dementia care, board and care , nursing home or any other senior facility or service that meets your loved one's needs. We can provide you with a list of referrals (free of charge) by phone, email or fax.
Assisted Living Retirement Senior Care home recommendations
Our recommendations are then based on the retirement communities and Assisted Living homes that meet our high standards and on the senior's needs and wants. Our senior living options include: Assisted Living, Board and Care, Alzheimer's Care, Independent Living and Continuing Care Retirement Communities (CCRCs)
Elder Home Finders has lists of the finest licensed retirement facilities, Assisted living homes, in Southern California for the elderly, they offer many levels of care and will be able to meet a wide range of personal, health and loving care for senior living.
At Elder Home Finders we offer our FREE service to guide you to the right place for your loved one. Our first objective is to find you a senior living home, retirement living option or an Assisted Living Home with a loving atmosphere in a safe and secure environment. We are here to assist you every step of the way.
We will be happy to meet with you one-on-one to evaluate your needs:
| | | |
| --- | --- | --- |
| Location | | Social activities |
| Financial | | Amenities |
| Level of care | | Insurance |
| | | |
Elder Home Finders will do everything possible to save you money, time, energy and help you make the right decision.