The top assisted living  facilities in culver city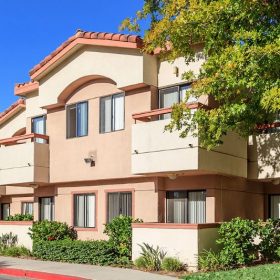 Elder home finders have listed the top assisted living facilities in culver city. We welcome your feedback so please leave your comments below Coming in at #1 is Studio Royale assisted living facility located at 3975 Overland Ave, Culver City, CA 90232 Here is what we gathered from their website: Function and convenience meet to create a senior suite living experience unlike any other – welcome home to Studio Royale Assisted Living. Perfectly situated On The Westside, our community places residents in the midst of life's necessities. Enjoy the close proximity of shopping and dining options to Studio Royale Assisted Living and because transportation is included in rent getting around is a breeze. Our studio and studio suites focus on the way you live and give our assisted living residents the quality living they are looking for. At Studio Royale Assisted Living our floor plans feature plush carpeting, 9ft ceilings, private balconies and patios and all of our suites are cable ready. Our community is dedicated to making your life easier and that is reflected in our community amenities. Residents of Studio Royale can take advantage of three meals per day, community activities and outings, laundry services and the option of three levels of care. Make Studio Royale Assisted Living your new home and let us take care of you! Contact us today to learn more.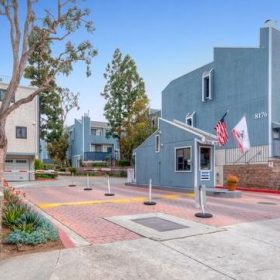 Next place at #2 is the Culver City Rotary Plaza assisted facility located at 5100 Overland Ave, Culver City, CA 90230. This place is nice but on the lower end of the scale. This is lower-income assisted living facility. Here is what we got from their website.
Culver City Rotary Plaza is an affordable, older adult (62+) community with several apartments equipped to accommodate those who are mobility impaired (available to those over the age of 18).
Residents enjoy organized community events and a monthly newsletter. A Social Service Coordinator is available to help residents' obtain services for their personal needs.
Our community is located within walking distance of restaurants, shopping, and entertainment. Transportation is easy with a taxi, bus, and the Senior Shuttle easily accessible by residents.
Studio & One Bedroom Apartments Include:
Bathroom with Safety Features
Full Kitchen
Smoke Detectors
Individually Controlled Heat & Air Conditioning
Carpeting
Window Treatments
Our final place in culver city is the Culver Village Assisted Living facility located at 10955 Washington Blvd
Culver City, CA 90232 The place is across the street from an Islamic Mosque and a Korean Church, it's hard to find parking when you're visiting someone at Culver Villa when there are services at both (Fri-Sat-Sat seem the busiest) but fairly easy at any other time.  They updated their name to Meridian of Culver Village. Here is what we have from their website: The programs offered here at our community can make a huge difference for you and your family. We create a positive atmosphere that will improve you or your loved one's perspective and the amount of enjoyment they get out of each and every day. Families are always excited because of the relationships we build to improve every resident's quality of life. Meridian of Culver Village has built a reputation providing quality assisted living services for residents. Our seniors enjoy their independence, but also get help with daily activities.