Assisted living choices for seniors looking to settle down in Pasadena. Pasadena is a popular destination for retirees looking to settle into Assisted Living communities. An Assisted Living community is ideal for seniors who want to maintain independence while having professional assistance on-hand to help with everyday tasks such as medication management or bathing. With an average cost of $4,005 in Pasadena, it's often difficult to find assisted living communities that provide high-quality care at an affordable price.
We have search the internet and prepared a concise list of Assisted living facilites in Pasadena based on customer reviews:
Fair Oaks by Regency Park Assisted Living Facility Pasadena
located at 951 S. Fair Oaks Ave., Pasadena, CA 91105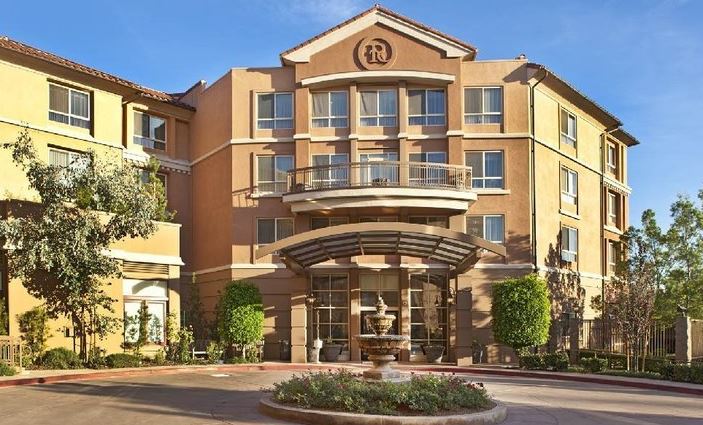 Fair Oaks by Regency Park Review
I liked Fair Oaks by Regency Park the best Assisted Living Facility. The staff was excellent. The place was like a resort, and it was really wonderful. It had all kinds of amenities. The dining area was excellent. Everything about it was excellent.
We went to Fair Oaks by Regency Park. It was very nice but too fancy for my mother. The food was very good. It was in the heart of Pasadena, so it was close to many things in the city. It was like a big apartment building. The apartments and the dining area were very nice. The menu and the food were excellent. It's well decorated and aesthetically pleasing. They had lots of activities, like a gardening club where people could go plant in pots and things that the residents could grow
I visited Fair Oaks, and it was nice, but too expensive. They showed me a 1-bedroom and a 2-bedroom, and they were very beautiful. They also have a place where I can cook. The staff was friendly. I didn't see anything bad.
El Molino Rose Villa Assisted Living Facility Pasadena
Located at: 1144 N El Molino Avenue, Pasadena, CA 91104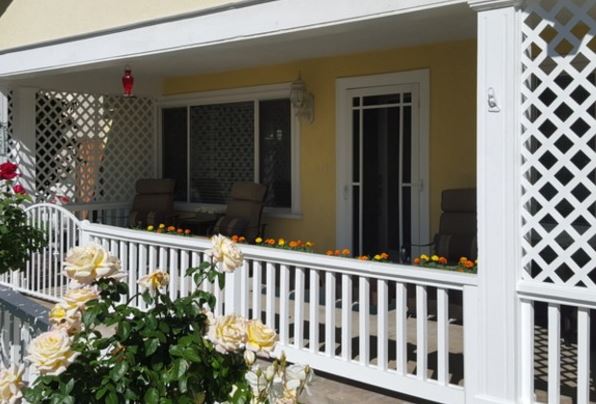 Reviews
I like El Molino Rose Villa Assisted Living Facility. It was very clean and very efficient, the food was very good and it was like a family atmosphere. There were only five people and the residents were all sitting around a table eating dinner and talking with the nurses. It was also very nice. They have a beautiful yard. They would take the residents out for a walk to the park every day. It was very nice. The staff who accommodated me was great. He came out and interviewed my mom and he was very good. I just like them. They play games, they watch movies, and they have card type games; however, none of the people was physically able to do activities.
Provider Response
Hi Maria, Thank you for taking the time to share your thoughts on our Assisted Living Facility. As an owner and caregiver, I try to do everything I can for my residents. That is why we provide private companion, pet therapy, music therapy and baby therapy weekly to all our residents. We take the compatibility of our 6 residents very seriously, and in return this creates a safe and enjoyable experience for all who live and work here.
The Terraces at Park Marino Assisted Living Facility Pasadena
Located at:  2587 E. Washington Blvd., Pasadena, CA 91107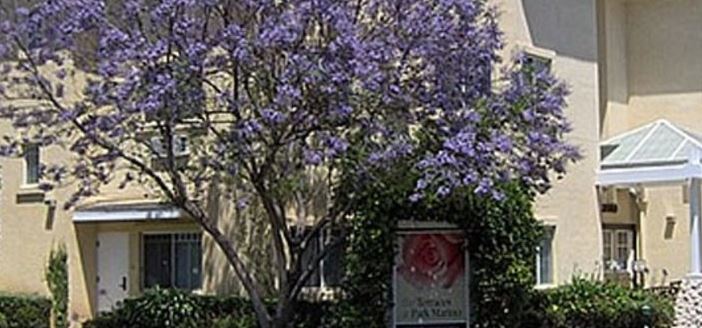 The Terraces at Park Marino Reviews
I was at The Terraces at Park Marino for three months. All they had available for me was a small studio apartment. The appearance wasn't very good. It's a long, slender building and they just didn't have enough parking for people. It didn't have very nice grounds to stroll in, and they were very small. The staff was very nice, but they didn't have very good medical attention or respondents. The food was good. They had a very nice dining room with a fireplace, exercise, knitting, and bridge classes. The facility itself was not in a very good location and the entrance wasn't very nice.
The Terraces at Park Marino are very homey feeling. The rooms were quite nice sized with sensible bathrooms and a kitchenette. They were well appointed and you could bring your own furniture. They had a nice dining room, very nice green areas, and plenty of activities. It was the first place we looked at. The person who took us around was very helpful and very informative. There was nice artwork around. The furnishings were very comfortable. There were several different gathering places. It didn't feel like I was in a hotel, it felt more like a living room. Even though it was open in the hallways, it was something my mother would be very comfortable with. However, she wouldn't be able to go there because she has certain health issues. She would need someone to give her insulin, and they don't have full-time on-staff nurses that do that. They don't have that licensing.