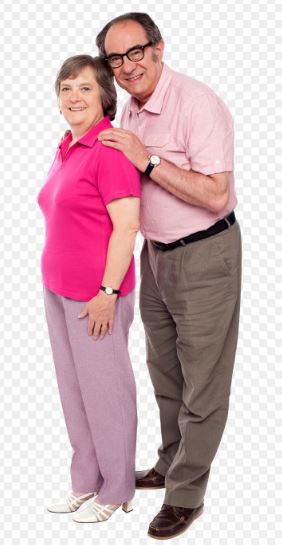 Continuing Care Retirement Communities are designed to allow seniors to "age in place". The senior resident can choice from many coordinated activities that are offered throughout the week. This type of community offers the resident a long-term contract that provides different types of senior housing options (Independent, assisted living and Nursing Care), usually all in one location. This type of community offers seniors that are currently living independently, the security of continuing elder care services for as long as their needs might change. Starting with living on ones own, then transferring to assisted living and later to Nursing care all onsite, not moving to another location. The retirement living community in Los Angeles may range from high rise apartments and condos to cottages and duplexes or sometimes single family homes. These Continuing-Care Communities require an entry or life-time commitment contract, regardless of their future needs. They are the most expensive type of senior housing long-term-care available and should be given much consideration before making a decision of the elder care cost.
Assisted Senior Living Facilities usually refer to a facility that is non-medical and provides elder care for seniors needing assistance with activities of daily living, but not the need for constant care as in a skilled Nursing Facility. Some senior assisted living facilities in Los Angeles offer medical care, (LVNS or RNS) but often it is not the same level of care that is found in a Nursing Home. Some places have trained staff on-site during the day hours and less at night (depending on the amount of residents).They are not required to have a nurse on staff. Some assisted living facilities have private or semi-private apartments. They usually have a small kitchen area, handicap accessed bathroom and are a self-contained unit or can have additional bedrooms.
In this type of senior retirement living a resident would not have to be concerned with having to prepare meals every day, these places usually offer three balanced meals a day served in a central dining room. Family members often visit and can dine with their family member with notice. As well as the senior resident visiting with others at the residential care home.
Most senior citizen housing offers assistance for persons who are able to care for themselves except for a few activities, such as preparing meals, cleaning, bathing. dressing, personal hygiene. They usually offer different levels of senior care (for a additional costs) depending on the needs of the resident.
Assisted Living Jobs in Los Angeles
Sunrise Senior Living has many jobs available. Sunrise offers team members at all levels a chance to make a difference every day, in a uniquely supportive community, and ignite their potential. Sunrise Senior Living in Los Angeles offers hourly positions, nursing careers, sales careers, management careers and more. Here is a quote from a Sunrise Senior Living employee: "I come from the hospitality industry. I didn't have healthcare experience until I joined Sunrise. I have learned a lot and I am so proud to be a part of the Sunrise Team. It's a cohesive environment with a staff who cares about each other, and about the work they do every day." Brookdale Senior Living Los Angeles.  owns and operates over 1,000 senior living communities and retirement communities in the United States. Brookdale was established in 1978 and is based out of Brentwood, Tennessee. If you love warm weather and living close to the beach, Los Angeles is one of the best places to settle. LA offers both adventure and relaxation, whichever fits your lifestyle. You'll also find a wide selection of high quality senior living communities. Brookdale Senior Living has many places in Los Angeles to work from. Brookdale Senior Living advertises the following: What better way to enjoy senior living than in the great "Golden State." California has it all — gorgeous year-round sunshine, beautiful beaches, and a laid-back attitude. Plus, this state offers a diverse landscape from big bustling cities like San Francisco to beachfront-living in Malibu to a more outdoorsy lifestyle in Northern California. And because Brookdale offers a wide selection of communities all across California, you'll likely find a community in the area you want to live.
Assisted Living Availability in Los Angeles
According to the senior list there are many Assisted Living facilities in Los Angeles. We took a look at there map to figure out how many. We have listed the top assisted living facilities below:
Belmont Village Hollywood Heights offers Independent Living, Assisted Living, Circle of Friends (a Transitional Memory Care group), Memory Care, and Short Stay.
Bentley Manor by Serenity Care Health | Los Angeles, CA 90066 – Bentley Manor by Serenity Care Health offers Assisted Living
Garden of Palms offers Independent Living, Assisted Living, The Gardens (Memory Care), Respite Program, and Wellness Program -Garden of Palms | Los Angeles, CA 90046
Hollenbeck Palms provides Residential Senior Living, Assisted Senior Living, Skilled Nursing, Memory Enhancement Care, Senior Activities & Wellness Program  – Los Angeles, CA 90033
Nazareth House offers Independent Living, Assisted Living, Palliative Care, and Hospice Care – Los Angeles, CA 90064
Kingsley Manor offers Independent Living, Assisted Living, and Skilled Nursing – Los Angeles, CA 90029
Silverado Beverly Place provides Assisted Living and Memory Care -Silverado Beverly Place (Former name: The Loft by Silverado) | Los Angeles, CA 90048
Solheim Lutheran Home offers Residential Living, Assisted Living, Memory Care, Skilled Nursing Care, and Rehabilitation – Los Angeles, CA 90041
Melrose Gardens, aka The Cottages at Melrose Gardens, provides Independent Living, Assisted Living, Club Melrose (Transitional Memory Care Community), The Cottages (Alzheimer's Unit), and Wellness Program (Individualized services/care)