Today, Jewish culture still continues to show the highest respect for family tradition. Jews honor their parents and elders by respecting their life experience and keeping the lines of communication open. This helps to create a tighter community and a sense of belonging. Jewish families are also known to be very close and protective of one another. Unfortunately, as the elder generation ages, their ability to function independently sometimes diminishes.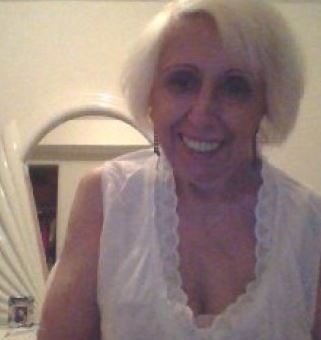 Younger family members do their best to care for aging relatives but may be limited by finances and time that are reserved for their other family members. Grown children of aging parents may be reluctant to surrender the role of caregiver to an outsider. There may be feelings of guilt experienced by the caregiver as well as feelings of anxiety from the aging parent. Remember too that aging parents during this time are having to come to terms with drastic change, a loss of independence, and a lack of peers. Such an ordeal can be a test of a family's unity and faith.
Jewish Assisted Living in Southern California
This is how Jewish assisted living in southern California can help you. There are many facilities for Jewish assisted living in southern California that cater to the Jewish community. You can rest assured that these homes will provide a warm and friendly atmosphere, as it would be a community that shares your family's traditions and culture. Some of these facilities are conveniently located and offer beautiful scenery on a lakeside. Depending on which Jewish assisted living home you choose, the home may offer a synagogue, a library, Torah classes and lectures, which allow all members to feel like part of a strong community. These assisted living centers provide food, including special dietary provisions for residents, and can serve up to three kosher meals a day. There are social activities and group gatherings for residents, which are very important in keeping residents happy and motivated. Most importantly, these homes will provide daily living assistance, including housekeeping, laundry, transportation to appointments and access to other amenities. Usually, the level of assistance given is the choice of the resident who may feel comfortable doing things for himself or herself.
Medical Issues
If you are seriously interested in Jewish assisted living in southern California then it would first be helpful to understand the difference between an assisted living facility and a nursing home. Though some Jewish assisted living facilities arrange for doctors and therapists to be on hand for medical or psychological care, not all homes will provide this option. Assisted living homes, unlike nursing homes, try to maximize the independence of the patient. Therefore, these facilities will provide much in the way of wholesome Jewish association, daily living assistance as needed, but not necessarily full time supervision. If residents require frequent medical supervision then a nursing home would be more appropriate. There are also Jewish nursing homes in some areas.
The main advantage of choosing Jewish assisted living in southern California is that you as a caregiver will not be handing responsibility to an outsider. You and your parent will feel safe knowing that the new home is among a community of friends – of brothers and sisters.
How to Find Jewish Assisted Living in Southern California
Locating all of the homes for Jewish assisted living in southern California can be quite a project. These establishments may be scattered around the Los Angeles and southern California areas. While you may not have time to personally scout each of these locations, ElderHomeFinders does. Our business is evaluating assisted living facilities and other long term care communities. We provide this service free to the consumer and with respect to our brothers and sisters in the Jewish community. We take particular interest in the assisted living facilities that caters to Jewish culture, and we make sure the facility is up to standard in services and amenities. We can match your loved ones with a home based on their needs and on your budget. Best of all, you can match your relatives up to an assisted living facility that is amongst friends and family – a Jewish community that respects one's elders.