In California, assisted living facilities are regulated by the U.S. Department of Health and Human Services. Each assisted living property is inspected once every five years.
Cost of Assisted Living in California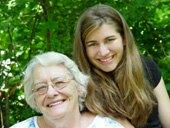 One example taken from an assisted living finder called "A place for mom" suggested from their own Senior Living Costs Survey, the median monthly cost to live in an assisted living one-bedroom apartment in California is $3,341. A Place for Mom uses the term "assisted living" to indicate that the community provides some level of assistance with daily living activities. It is not intended to indicate that the facility meets official state requirements for the level of care.
California Assisted Living Regulation Agency
According to California Assisting Living Association, Residential Care Facilities for the Elderly (RCFEs) in California, which encompass Assisted Living, Memory Care, and Continuing Care Retirement Communities (CCRCs), are highly regulated with a robust body of laws and regulations designed to promote resident independence and self-direction to the greatest extent possible in a residential, nonmedical setting.
Do caregivers need to be licensed in California?
According to California Assisting Living Association, caregivers need to be 18 years old. Be able to pass a background check. While having felonies does not make it impossible to become a caregiver, most agencies will not certify a person with any sort of felony or major blemish on his record. In states that permit medical marijuana use, caregivers who handle marijuana cannot have a felony record involving drugs. Other felony convictions are permitted but will make it extremely difficult to secure a position as a caregiver.
In California, you must register with the state. To do this, contact the office that handles these registrations, typically called the Department of Family Services or the Department of Social Services. Let the department know you want to register as a personal caregiver, and it will guide you through your state's requirements.
Can a family member get paid to be a caregiver in California?
According to Paying for Senior Care there are 5 ways you can become your own caregiver.
In-Home Supportive Services –
In-Home Supportive Services (IHSS) is a Medi-Cal program (Medicaid in California is called Medi-Cal). As implied by the name, the In-Home Supportive Services program provides support to persons in their homes such as personal care and assistance with household chores. These support services are largely unskilled, meaning no special medical training is required. California allows IHSS program participants to choose who provides them with assistance. They are permitted to choose family members (or other loved ones) to help them and those family members are compensated by Medi-Cal. In formal language, this flexibility to choose your own care provider is referred to as "participant direction" or "self-direction".
Veteran's Aid & Attendance Pension
The Aid and Attendance Pension benefit is another program available in California that can be used to pay family members to provide care. At the forefront, it should be mentioned that this program is only relevant for war-time veterans or their surviving spouses who require assistance with their activities of daily living. Spouses cannot be paid as caregivers, but adult children and other relatives can be compensated. How it works is complicated. Therefore, please bear with us or consult with a Veterans Pension Planner for a further explanation.
 Long Term Care Insurance
If your loved one has long term care insurance and if their policy meets certain requirements, it can be used to hire family members as caregivers. Unfortunately, this option is only relevant to a few California residents because most long term care insurance policies are too restrictive. In short, a policy must 1) pay for personal care provided outside of residential care communities and 2) make the payouts to the policyholder directly instead of to a care provider. If these conditions are met, the policyholder / care recipient can choose from whom they wish to receive care and hire a family member to provide it.
California's Paid Family Leave Act
The Paid Family Leave (PFL) Act allows relatives to take time off from their job to care for a family member. They continue to receive a percentage of their salary while doing so. The actual percentage will vary but in 2019, California generously provides up to 70%. While, one is not formally being paid to be a caregiver, they do continue to receive compensation from their job while they are caring for their relative. To be eligible to paid as a caregiver under PFL Act, one must be related by blood or marriage to the individual who requires care. More specifically, eligible relations include parents, parents-in-law, grandparents, grandchildren, children, siblings, spouses, or registered domestic partners. One must also be employed and taking time off from their job to provide care. The program allows caregivers to take up to 6 weeks off. Learn more.