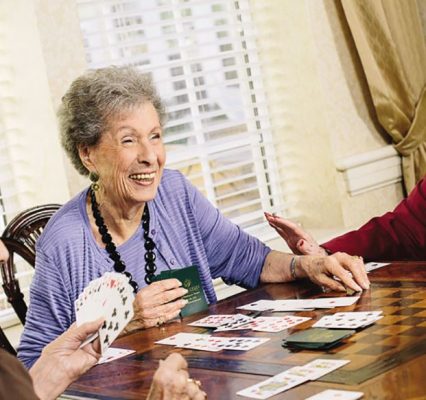 All human beings have the desire to live independently. As children we dream of the day we become of legal age and can make our own decisions. As renters, we may dream of the day we have our own house and can live independently of a landlord or leasing agreement. We will always have that desire to live independently, as it contributes a feeling of pride and accomplishment. Even when seniors reach their golden years this desire for independent living does not go away. And whether seniors are physically incapacitated or perfectly fit, they will always desire to be independent beings as much as possible. This is important to remember whether you are a senior looking for senior independent living in Los Angeles or a caretaker looking for an assisted living or nursing home facility.
Senior Independent Living in Los Angeles
Senior independent living in Los Angeles usually refers to independent living communities, or retirement communities. These are facilities specially made for seniors over the age of 55 and may be designed as apartments, private houses or townhouses. These projects bring together a community of seniors that are physically capable of taking care of themselves, but who desire the security that a senior's only environment can bring. Seniors who live in these communities are healthy and have good communication skills, allowing them to make their own arrangements for doctor visits. In these facilities there are no provisions for medical or custodial care, though residents can hire services outside of the community to take care of these tasks. Communities may offer basic senior features, such as handrails and easy access to transportation services. Pricier communities may also offer entertainment, swimming pools and spas, gyms, dining areas and prepared food, as well as other social activities.
The cost of Senior Independent Living in Los Angeles
How much do communities for senior independent living in Los Angeles cost for residents? Prices will differ according to neighborhood and region, as well as the quality of the facility and the business strategy of the community owner. Some neighborhoods will obviously be expensive, and if they have fine amenities, residence may cost a few thousand dollars a month. However, there are also affordable communities starting at $1,000 a month, a fair price for any living quarters in a busy state like California.
What if you are a low-income senior? Don't fear that you will have to leave California entirely just because some living facilities are pricey. Not only are there affordable homes throughout the state, some low-income seniors can qualify for partial coverage by Medicaid. Imagine if your rental price was cut by 20-40%! There are also low-income housing apartments which are subsidized by the U.S. Department of Housing and Urban Development, otherwise known as HUD. So don't give up hope – you may still be able to find a home in the state you love best.
Planning For Senior Independent Living in Los Angeles
Did you know that some communities of senior independent living in Los Angeles allow you to buy or lease your home unit rather than rent? Never assume that when you see one independent living home in California you have somehow seen them all. The best thing to do is to examine every assisted living and retirement community in the area and then come to a decision. "Easy for you to say!" you might be thinking. Of course, not everyone has the time to be able to adequately inspect every center for senior independent living in Los Angeles. However, you can do the next best thing, which is talk to someone that has done it. ElderHomeFinders has visited many of the retirement, residential and board and care facilities in southern Los Angeles and can give you all the facts you need to make an informed decision. If only you had the money you would, right? Now you can breathe a sigh of relief knowing that ElderHomeFinders is a free service to the consumer.
Senior independent living in Los Angeles is alive and well. If you are a healthy senior who is looking for a retirement community or a caretaker looking for a facility that can provide the best care for your family member while allowing for as much independence as possible, then ElderHomeFinders can help you.