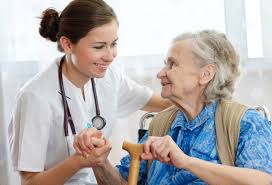 The top question ask: Do assisted living facilities accept dementia patients?
ElderHomeFinders can help you answer this question. Not all Assisted living facilities in Los Angles not all assisted living facilities offer services specifically designed for people with dementia, The Reason while can be attributed to the fact that Assisted living facilities is not regulated by the federal government and its definitions vary from state to state. In the Los Angeles area there are a handful of Dementia Care Living. Also if the person with dementia is eligible for Supplemental Security Income (SSI), he or she usually is automatically eligible for Medicaid. Around 70% of adults over the age of 65 will need long-term care at some point in their lives, according to the U.S. Department of Health and Human Services. If your loved one is still active and vital, but can no longer live independently and needs assistance with everyday activities such as bathing, dressing or eating, one of the options available to him or her is assisted living.
What to expect from Dementia Care Living options in Los Angeles
Both memory care and assisted living offer basic supervised care, medical monitoring, and help with daily activities such as dressing, mobility, and hygiene. Additionally, memory care often includes structured activities or programs designed to nurture residents suffering from Alzheimer's or dementia. Other services that are usually offered in both types of care include:
Access to medical care
Emergency call systems
Health and exercise programs
Housekeeping and laundry service
Social activities and programs
24-hour staff supervision and security
Three daily meals
Transportation
Some of these services may cost extra on top of the base monthly rate. The progression of Alzheimer's Disease, as well as other forms of dementia, requires care for loved ones. Depending on someone's stage of Alzheimer's/dementia, and his/her ability to function, the level of required care and supervision varies. For most families, this eventually means some form of residential care. This is where assisted living, "memory care", and nursing homes and other residential care option come into play. For individuals with dementia who require a higher level of skilled care and supervision, memory care units are an ideal option. Also referred to as Special Care Units [SCUs] or Alzheimer's Care Units, these units offer both private and shared living spaces. Sometimes they exist as a wing within an assisted living facility or nursing home, or they operate as stand-alone residences. Supervision is provided 24 hours per day by staff trained to care for specific needs and demands of dementia patients. Memory care units offer the same services as assisted living facilities with increased supervision, plus activities intended to stimulate memory, and possibly slow the disease's progression. Activities may involve music, arts and crafts, games, etc.
Dementia assisted living facilities near me
ElderHomeFinders will help you find a qualified Dementia Care Living option that will meet all of your needs. Call Bobbie and get your questions answered. There is no cost at all. Call now 310-699-3000