Not all Luxury Assisted Living are the same
Some Luxury senior living covers several options for those who can afford it. While luxury senior living doesn't come cheap, it does come with many amenities to make the golden years surely shine.
For Example: The Watermark at Beverly Hills is a luxury boutique Assisted Living community in the heart of Beverly Hills. Here, you'll find more than a beautiful, luxurious residence to call your own. But does the Watermark have everything you need?
Research shows that luxury senior living is on the rise as more developments are being built and even more are in the works. Rich retirees are paying over $1 million to move into luxury communities that operate like 'five-star resorts' with award-winning chefs, wine cellars, and VIP treatment This is attributed to the fact that many baby boomers are getting older and are looking to spend their money on luxury retirement options. It's estimated that baby boomers hold $3 trillion of net worth.
While still offering many of the amenities of a luxury retirement community, luxury assisted living also provides services to help seniors with their daily needs. As a resident of a Los Angeles luxury senior living community, you can expect to enjoy dinners at elegant restaurants prepared in gourmet kitchens. Salons and spas offer a chance to refresh after vigorous classes in the state-of-the-art fitness center on-site.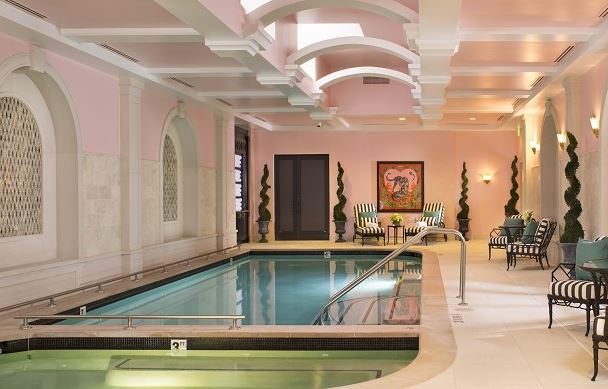 How Much Does Luxury Senior Living Cost?
If you are looking into any type of luxury senior living, whether it be a retirement home, retirement community, or apartment living, you should know it will be far more expensive than your average senior living options. Location and amenities play a big role into the price.
The costs of luxury senior living vary widely. Costs depend on location, technology options, types of amenities offered, and any associated healthcare services. The average cost of a luxury apartment ranges from $2,000 a month to $5,000 a month or more, according to the latest senior reports.
Don't forget the entry fee that is often in the six-digit range and sometimes over one-million dollars! If you are opting for luxury senior living you can expect to pay out-of-pocket as most insurance will not cover costs like these.
It's important to note that the annual cost of an average nursing home can run well over $80,000, but insurance may pay a portion of that cost. You need to take into consideration whether the luxurious amenities of senior living are worth the price tag.
While still offering many of the amenities of a luxury retirement community, luxury assisted living also provides services to help seniors with their daily needs. This can include help with grocery shopping, medication management, and help with providing daily meals. Physical and occupational therapy may also be offered as well as some upscale therapy options such as music therapy. Some believe music therapy can help seniors with memory problems. For those seniors needing more health care than an assisted living community can offer, there are luxury nursing and retirement homes. Luxury nursing homes offer 24-hour care by licensed health professionals while offering greater amenities than your average nursing home. Here you're likely to find swimming pools, fitness centers and other activities tailored to residents.
Where Can I Find Luxury Senior Living?
Bobbie has many years of experience in the Luxury Senior living space. Give her a call at 310-699-3000