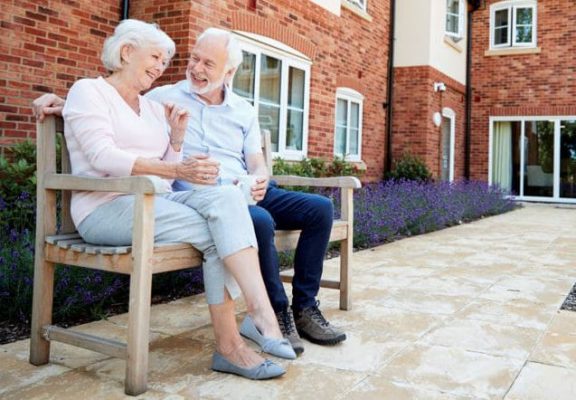 There is no place like home. When asked, most seniors would like to remain in their homes. A person's own home represents security and independence to most people.
But, a person must be able to shop, cook, and do household chares. Many of us will lose one or more of these abilities as we age.
There are many senior care housing options for older adults over who reach retirement age. They may include living in their own home or residence, sharing their home or another place with others or moving into a retirement community or residential care for the elderly. Making this choice depends on one's income, health, and family situation. There is an increasing number of older adults age 85 and older living in active retirement communities, senior citizen housing, low income senior housing and assisted senior living facilities.
Nursing Home or Skilled Nursing Facility (Los Angeles)
A Nursing Home is a place for seniors who are in need of skilled Nursing Care around the clock and have significant daily living deficiencies. In the US, nursing homes are required to have a licensed nurse on duty 24 hours a day, and during at least one shift each day the nurse has to be a Registered Nurse. Nursing Facilities provide many of the same services as other senior care options, however a nursing home's patients need more intensive senior health care than residents in an assisted living facility or board and care. Their staff provide a more intensive strategic plan skilled care nursing for elder care for seniors that need full assistance ie. Wheelchair or walker help, getting in or out of bed, rehabilitative therapy, IV or tube feeding, wound care management and Hospice care and many more.
Some people enter Nursing homes for a variety of reasons. Some for short stays, some for longer periods of time. They made need sub-acute care, such as skilled nursing or medical services. Some will need long-term care and their stay will include medical, social and personal services. These services help people that are have functional or cognitive limitations in their ability to perform self-care and other activities that assist them to live independently.
Nursing homes receive Medicaid and Medicare payments for their long-term care services only if the home is certified by the state to be in substantial compliance with the
requirements of the Nursing Home Reform Act of 1987, part of the Omnibus Budget Reconciliation Act of 1987. This legislation reformed state and federal oversight of nursing home care and established new standards for quality and resident rights.
Bobbie Trifon is a Senior Housing expert living in Los Angeles for more information on Senior Housing
Article Source: http://EzineArticles.com/256928