COVID-19, the viral disease also known as the "novel coronavirus," is spreading around the globe. Senior living providers, including Brookdale (NYSE: BKD) and Affinity Living Group (ALG), are preparing for a possible worst-case scenario.
While both Brookdale and Affinity are large companies, small providers could face even more dire consequences if the virus infiltrates their communities. Meanwhile, as markets have plunged on virus-related fear and uncertainty, senior living-related stocks have not been spared and could be in for a heavy beating.
As of Thursday, the virus had spread across China and at least 47 other countries and territories, with more than 82,000 sickened and 2,800 dead worldwide and growing. That includes the U.S., which has identified 60 known cases among Americans to date, according to the most recent tally from the U.S. Dept. of Health and Human Services (HHS) and the Centers for Disease Control and Prevention (CDC). While it isn't clear if the virus is currently spreading in any communities in this country, there is evidence that the first instance of so-called "community transmission" has already occurred in California.
All of this has worried some of the nation's largest senior living providers — including Brentwood, Tennessee-based Brookdale and Hickory, North Carolina-based Affinity — as older adults are thought to be at greater risk for serious complications from the virus because of their age. Though neither provider has seen any effect from the disease so far, both are taking measures in their communities to prevent or delay the spread of the coronavirus, should an outbreak occur.
"I'm very concerned because of the population that we're serving and because of the impact it could have on the workforce," ALG Chief Medical Officer Dr. Kevin O'Neil told Senior Housing News. "We're being very, very vigilant about it."
The virus's spread has also taken a massive toll on the U.S. stock market, with global stocks tanking for the sixth straight day on Thursday. Senior housing REIT stocks have also taken a beating as of late, according to analysts at Green Street Advisors and RBC Capital Markets.
"Senior Housing REITs have been hit harder than normal, which makes sense because the virus will surely have a disproportionate impact on the elderly," read a Green Street note sent to investors Wednesday.
And senior housing and health care REITs could be forced to take certain measures, including quarantines, if the virus is active in or near their properties, according to a global coronavirus guide from RBC Capital Markets.
"Health care REITs with sizable seniors housing portfolios could see pressure if the COVID-19 meaningfully impacts the elderly population," the Feb. 27 note to investors read. "If the virus becomes a problem, it could impact the existing residents at these facilities."
lthough the senior living industry already enacts quarantines due to other diseases, such as influenza and pneumonia, the virulence of the coronavirus, coupled with the potential to infect a senior living provider's workforce, makes it especially worrisome.
Though it's not certain to happen, a widespread and uncontrollable infection could impact the viability of some smaller senior living operators, particularly if frontline caregivers come down with the disease in large numbers. And, if hospitals are suddenly overrun with new patients, there may be simply nowhere for affected residents to go, worsening the problem.
"I think the effects could be devastating," O'Neil said. "And that's why I think it's so important that we be really aggressive right now about these infection control measures."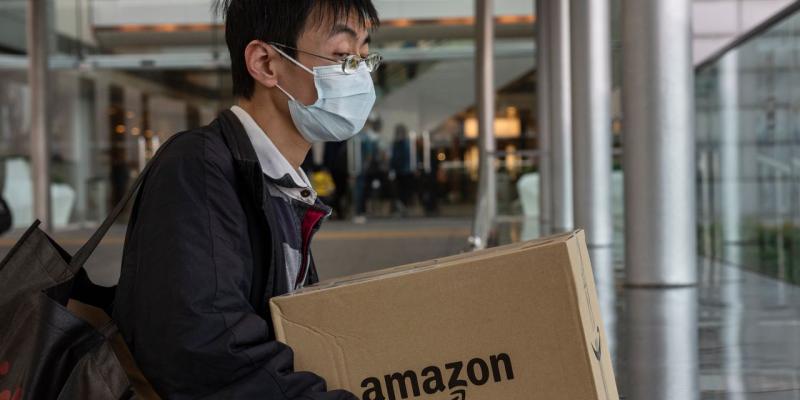 Preparations underway
Already, the coronavirus has prompted preparations at some of the country's biggest senior living companies.
At Brookdale, the nation's largest senior living provider, top leaders are "focused and intentional" in coming up with a plan of action. The company has enacted precautionary measures in accordance with current recommendations from the CDC, which offers guidance for employers and businesses to control the spread of the virus.
"We have policies and procedures, as well as checklists, to prepare in case of a situation in a community," Brookdale explained in a statement provided to SHN. "Out of an abundance of caution, these preparations take into consideration potential impacts to staffing, visitor protocol, and supply demand."
ALG is also following CDC guidelines, with a few added measures. The provider plans to begin asking its employees if they've traveled internationally in the past month, or if they've been exposed to someone who has. Along with the normal precautions around hand-washing and hygiene, the company has also instructed its employees to stay home if they experience symptoms such as a fever, cough or runny nose. And, ALG has posted signage and sent out notices about the coronavirus in all of its communities.
To prepare for a wider outbreak, the operator has convened a multi-disciplinary committee consisting of all of its department heads, including those from its human resources, operations, facilities management, IT and finance teams. The committee will make sure the company is well-stocked on emergency supplies and well-prepared for any contingencies.
Despite his worries, O'Neil is heartened by the fact that work is already underway on a coronavirus vaccine — though it may be months or over a year until one is mass produced for public use.
At the end of the day, he believes that, if the industry works together, preparing now may help fend off the worst-case outcome later. His recommendation for other senior living providers is to stay vigilant, follow CDC guidelines and stay in close communication with local health officials.
"We don't want to create panic," O'Neil said. "But we do want to create a sense of urgency that the time to prepare is not when it's at your doorstep."