Santa Monica California is located next to the beach. Santa Monica is a fast-growing city with public transportation, new office buildings and luxury style assisted living facilities. Santa Monica Beach is fringed by Palisades Park, with views over the Pacific Ocean. The weather in Santa Monica is never too hot with an average temperature of around 71 degrees with a slight wind of 8 to 10 MPH. Santa Monica is a great place for Mom or Dad to live out their golden years. Below are our top 2 Assisted living facilities in Santa Monica California.
Assisted Living Facility – Sunrise of Santa Monica
Location:  1312 15th St, Santa Monica, CA 90404
Open 24 hours a day 7 days a week
Monthly $5000 to $8000 a month
Insight: Specialize in the transition of your loved ones
Description
Sunrise Assisted Living of Santa Monica, CA, our approach to assisted living is designed to make every day bright—in every possible way. Our inviting community is filled with sunlight, and features beautiful patios on each level, allowing our residents to enjoy the gorgeous Santa Monica weather year-round. Everything we provide is designed to champion the quality of life for seniors, right down to our friendly community cat and dog. Our bistro is a gathering spot where residents enjoy food, drinks and each other's company. Our Designated Care Managers help ensure that each individual's needs and preferences are met, while our Life Enrichment Managers create meaningful programming and activities for our memory care residents. And our Caregiver Support Group, social events and educational programs are here to help not only our senior residents but also their families and other loved ones living in the Santa Monica, CA, area
Reviews
We brought our father to Sunrise and have been very happy with the staff. We hope that my father will be able to leave the facility and return home. Sunrise is doing everything it can to make the possible. It is almost impossible to care for people in the state that my father is in. Sunrise is doing a great job and we are happy that we brought my father there
It has now been over a month since my mom & I first took a tour & had lunch here.  My mom has since moved in to a lovely private studio, with a big bathroom, a kitchenette area with a nice sized fridge/freezer, & a view out her windows of the 2 outdoor patios/lounging areas.  In this past month, I have had A LOT of interaction with the staff here, in getting my mom's care plan detailed out, and also eaten several meals in their dining room (called the Bistro) with my mom.
I can confidently say that everyone I have met and talked with that works here is warm & positive, with uplifting vibes & a true desire to help.  The emotional intelligence here is exemplary – both in communication with my mom AND me – as this has been a stressful transition for the both of us to deal with.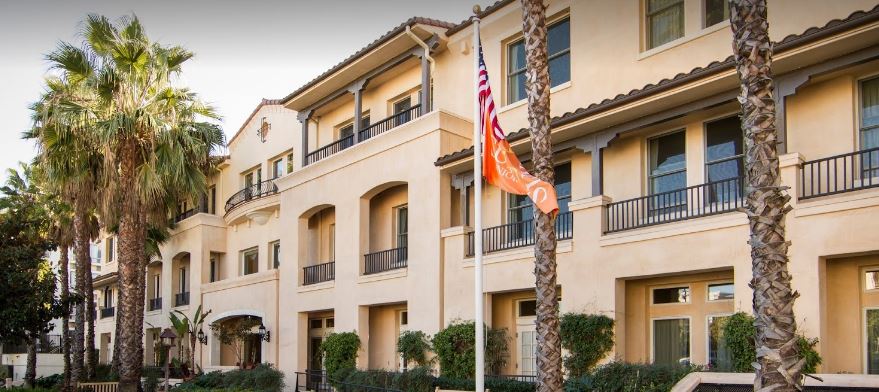 Assisted Living Facility – Brookdale Santa Monica Gardens
Location: 851 2nd St, Santa Monica, CA 90403
Open 24 hours a day
Monthly Between $4500 and $7000 depending on features and care
Insight – Excellent Staff 24/7 always around
Description
Our assisted living apartments have lots of natural window light and plenty of room for the grandkids to visit. Plus, your basic utilities, maintenance and transportation are all included so you don't have to worry about so many bills. You'll also find comfort knowing that staff is on-site 24 hours a day, seven days a week.At Brookdale Santa Monica Gardens in Santa Monica, California, we can assist you with the little things — like simple housekeeping and meals — and with bathing and getting dressed, too. And we'll customize your care to your specific needs. So go do the things you love to do, and let us help with the rest. Maybe you want to try tai chi today or explore an old hobby like painting tomorrow. Or maybe you want to take a swim and then read a book by the pool.
Reviews
Best assisted living facility I have ever visited before. "You are in good

company

 and taken care of by the friendly, loving 

staff

."
Santa Monica Gardens is a wonderful place for my mother. She is in a great circle of friends, has plenty of fun and intellectual activities, and professional caring staff. The only reason I haven't given 5 stars is because of the ongoing elevator problems that have plagued Santa Monica Gardens again and again during my mother's three years here. If Brookdale can go a year without a major elevator delay,