The Best Assisted Living Facility for your Aging Parents
Sometimes it's hard to think logically when it comes to providing for our parents. There is a lot of emotion involved in parent-child relationships. You may have had a wonderful relationship with your mother or father and hate the idea of them being in pain, physically or emotionally. Surrendering control to an outside party can be a very emotional decision. You may contend with feelings of guilt or fear, since you can't personally oversee every minute of your parent's treatment.
On the other hand, we realize that some families have had estranged relationships with their parents and must deal with an altogether different set of emotions. Not only might you feel guilt, you might also have mixed emotions about spending so much time and resources on your parent, who may have disappointed you in some way at some point in life.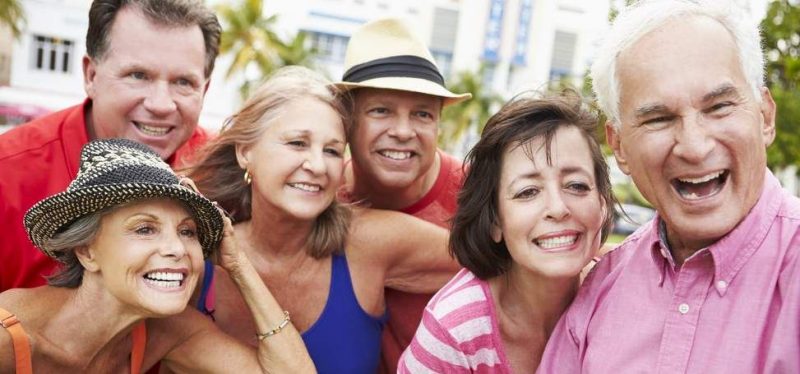 All of these emotions are normal and can be reconciled with this simple fact: everyone deserves the best care possible. Aging senior citizens oftentimes must deal with many physical, mental and emotional trials. They may be disabled or frail, suffer from a troubling medical condition or disease or feel tremendous depression. Uprooting a senior's stable life and transferring him or her to an assisted living facility can be a shock to the person's system. They may struggle with feelings of loneliness and miss their independence.
Types of Elder Care-How To Find The Best Care For Your Aging Parents
In considering elder care, determine first your parent's immediate and long-term needs. If they are in generally good health and can get around then you may look into a retirement community. These establishments are houses or apartments that cater to the senior community and offer an environment of good association and senior comforts. They help seniors to feel part of a community and can do much to alleviate feelings of loneliness. Some have long waiting lists, so advance planning is very important.
For aging seniors who need assistance in daily living, specifically, help with bathing, grooming, housekeeping and food preparation, assisted living centers can be of much help. These facilities provide seniors with non-medical assistance and maximize independence, visiting senior rooms several times a day. If your parent needs consistent attention but not constant supervision and is in no need medical staff, then assisted living is the ideal choice. A board and care home is similar to a nursing home but provides 24 hour, non-medical care and is usually a 6-10 unit family home.
A nursing home, as well as continuing care community, provides medical assistance with a fully qualified nursing staff, along with daily living assistance. Staff members are made of registered or LVN nurses who provide assistance 24 hours a day for the resident's health. A nursing home can provide a senior with physical rehabilitative programs, mental health therapy and other assistance not available in an assisted living center. Board and Care and Alzheimer specific facilities are the best choices for residents suffering from severe symptoms of Alzheimer's disease, since they strive to provide not only a safe environment but also many therapies designed to improve health and memory for the aging senior.
There are also home health care agencies that deliver nursing or assisted living help at the resident's own home. These are examples of how to find the best care for your aging parents. Determine what your parents need now and what they might need in the long term future. Remember that some facilities will make plans for long term stays and help the resident according to his developing needs, i.e. continuing care facilities.
Searching for Elder Care-How To Find The Best Care For Your Aging Parents
Of course, adult children want the best care possible for their parents. We all have the desire to give something positive back, especially to parents who sacrificed so much of their time and resources to raise upstanding children. Just because you're asking for assistance from a senior living facility does not mean that you are surrendering your responsibility. You still have to make sure that your parent is receiving proper care and that the fees are paid for. Furthermore, choosing the right facility may well be the most important decision of all. When it comes to elder care, how to find the best care for your aging parents depends on how willing you are to look for the best.
But how can you find the time to inspect every senior living establishment in the Los Angeles area? It's nearly impossible, especially if you are working a full time job and are taking care of a parent. This is why a service like ElderHomeFinders is invaluable to you. We take all that time and expense off your hands by inspecting facilities in southern California and then matching your parent up to the appropriate home. We provide this service absolutely free to the consumer since elder care is of primary importance to us. In today's busy world using a company like ElderHomeFinders may well be how to find the best care for your aging parents.
When it comes to elder care-how to find the best care for your aging parents-ElderHomeFinders is your solution.