Retirement means different things for different people. Many individuals look forward to retirement and make plans to RV all around the country, rent condos, buy houses and visit exotic locations. On the other hand, just as many individuals are content to live in one place and spend time with family and friends. Most people do look forward to retirement housing because it gives back to each individual a period of peace and quiet in which they are able to do anything that tickles his/her fancy. While the responsibilities of raising children and having a great career possess their own joys, you have to admit that in those peak years of adulthood you have to kiss your free time goodbye! The retirement years give that precious time back.
Some people may have grim visions of retirement as a period of loneliness and isolation. But this does not have to be the case, even if the retiree is dependent or disabled and must live in retirement homes. Good retirement homes are dedicated to providing a positive environment for their residents that enables them to feel good about themselves and to remain active. What type of retirement homes are there? They differ according to budget and to the needs of the resident.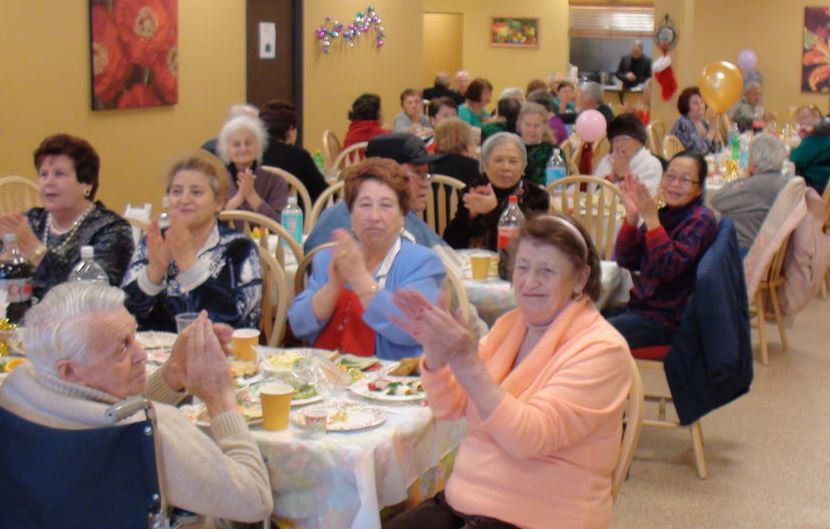 Types of Retirement Homes
Independent Living retirement homes offer the least bit of individual attention but a very safe and comfortable atmosphere for seniors. Due to the Fair Housing Act Of 1988, independent retirement homes (whether housing neighborhoods or apartments) can cater to senior citizens only, thus providing a comfortable and safe environment. These types of retirement homes are for retirees who are still capable of living by themselves, but would appreciate socializing with their peers and enjoy recreational activities such as gyms, swimming pools or spas in some locations.
Assisted Living retirement homes offer some individual attention, but still allow the resident to keep his or her independence as much as possible. Staff members of this type of facility may help with meals, housekeeping and laundry, or if necessary, with bathing, dressing, grooming, eating or transportation. Staff members are not always available as residents may not need constant attention.
Similarly, Board and Care retirement homes provide a comfortable setting to residents who cannot live alone but do not require constant care. Board and Care homes are actual houses and not dormitories, and offer a more personal atmosphere than a larger facility. Rooms may be private or shared.
Nursing homes have constant care available for residents who require special attention. Nurses on hand are registered and services provided are at the highest level. Special attention to planning activities is necessary in these cases, since residents may be dependent or disabled, but still crave activity and excitement.
There are also Alzheimer's facilities, which are nursing homes that specialize in treating residents who suffer from Dementia or Alzheimer's disease. Nursing Care or Assisted Living care may be provided as well as physical and or mental activities to keep residents safe and happy.
Continuing Care facilities are long-term retirement homes that offer increasing levels of assistance as determined by the changing needs of the patient.
Searching for the best Retirement Homes
A good retirement home will provide a positive atmosphere that will allow residents to feel comfortable in their new setting. Having their meals and other needs provided for, they will have lots of free time on their hands, which they can use in a variety of ways. Depending on the activities that the facility's activity coordinator has lined up, they will have the opportunity to take part in group activities, socializing and individual education and growth. Activity is important in keeping the human mind happy and the body healthy. No matter what age we are, we all desire to keep active in life, taking part in our favorite activities or learning new things. An activity coordinator understands this and so starts a program that can help all residents – even the disabled or fragile – to enjoy themselves and keep their dignity as human beings.
But how can you be sure that the retirement home you find is fully dedicated to taking care of its residents? If you live in Los Angeles then you probably realize the task of searching every nursing facility in the area will be a difficult one! When you are planning for the future of a parent or aging relative you cannot simply examine the cleanliness of a front office or note how friendly one worker appears to be. There are other issues that must be explored. ElderHomeFinders evaluates nursing homes and assisted living facilities according to important criteria: the cleanliness and upkeep, professionalism and courteous care, social activities and the cost. Elder Home Finders can help you find the ideal retirement home for your loved ones according to your needs and for a low price…namely, nothing! This service is free to the consumer as we personally understand the difficulty involved in caring for an elderly parent. But when you do find a good facility and everyone is happy then retirement can be a time of peace and enjoyment, just the way it should be.
Article Source: http://EzineArticles.com/599929