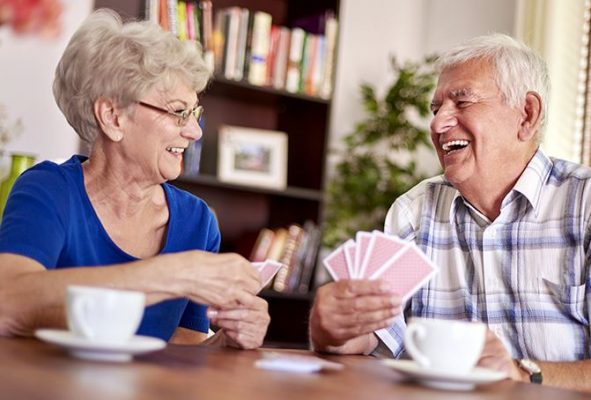 Whether you are a senior ready for retirement or the caretaker of an aging parent wanting some assistance, one thing is for sure: time is money! The time a resident spends at a nursing home or assisted living facility can lead to very high monthly costs, particularly in California. Does this mean that you have to pack up and leave The Golden State, just as life was getting good? Not at all. It will however require a thorough search for affordable senior living in Los Angeles.
Different Affordable Senior Living Options in Los Angeles
What makes nursing homes and assisted living facilities so expensive? All senior living housing requires some expense from the cost of maintaining property to the cost of food, materials and medical supplies to the cost of hiring a full staff. Group activities like games, musical or pet therapies, rehabilitative or educational programs and field trips also cost the facility a fair amount of money. All of these expenses combined can easily range into the tens of thousands, justifying monthly costs of $2,000 per resident. It doesn't help that California is one of the most expensive states in the country, and it's probably true that if you left the state you could find more affordable residential family living.
However, home is where the heart is, and many California residents have strong roots in the state, not to mention immediate and extended family members close by. Seniors who are just retiring from the workforce may find a total change in state scenery too drastic to comfortably live with. How can you find affordable senior living in Los Angeles?
The first consideration is to look specifically for low-income homes. There are centers for affordable senior living in Los Angeles, that is, units specially designed for lower-income families. They may be HUD sponsored homes, which is a project by the U.S. Department of Housing and Urban Development, to help families find affordable housing for seniors. Don't immediately believe that all of these low-income retirement homes are of low quality. While it may be true that the center cannot afford the best of amenities or the finest facilities in the state, the senior home's staff may very considerate and trained to provide the best health care possible.
Prices of Affordable Senior Living in Los Angeles
How much does affordable senior living in Los Angeles cost these days? It largely depends on what you're looking for from a facility, as well as the type of services provided. An assisted living home does not provide any medical attention, only non-medical supervision for residents, which may include bathing, dressing, grooming and custodial work. Assisted living homes allow a degree of independence and thus are usually less expensive than nursing homes. Monthly fees start at $1,500 a month and may be as high as $6,000 a month. There is a slight discount for double occupancy, which may be $1,000 to $2,500 per month. The cost of assisted living homes are directly affected by the regularity of services provided. Board and care rooms are shared houses and tend to be less expensive than assisted living facilities, about $850.00 to start, though private rooms can range as high as $5,000 per month. Nursing homes are usually the most expensive investment, as they have a full nursing staff on-hand and provide constant monitoring. Nursing homes may be as low as $110.00 per day, though higher quality homes may charge as much as $400.00 a day. It's not uncommon to see the best nursing homes charge $12,000 a month.
Retirement communities and continuing care facilities are figured differently in comparing affordable senior living in Los Angeles. Retirement communities usually do not provide much in the way of monitoring or custodial work and may only charge a tenant $1,000 per month. Continuing care communities offer much more individual care and usually involve lifetime accommodations that change with the health of the resident. It is not unheard of for these homes to charge $20,000 to $40,000 a month or more.
Solutions to Affordable Senior Living in Los Angeles
If you are having difficulty locating an affordable senior home, then there are least two solutions that can help your search. First, look into your Medicaid plan. Medicaid may partially cover the rent of low-income seniors. If you find a board and care or assisted living facility for about a $1,500 a month, then a partial Medicaid payment along with your own income may be just enough to handle the costs.
You can also enlist the professional help of a senior housing locator. ElderHomeFinders specializes in finding affordable senior living in Los Angeles and in surrounding areas. If you have special needs for a resident, or are a senior looking for an affordable retirement community — and most importantly are on a tight budget — then we can work with you to find the best possible match. And what's more affordable than free? ElderHomeFinders provides this service at no charge to the resident. You don't have to leave the state you love to find quality senior care at an affordable price.