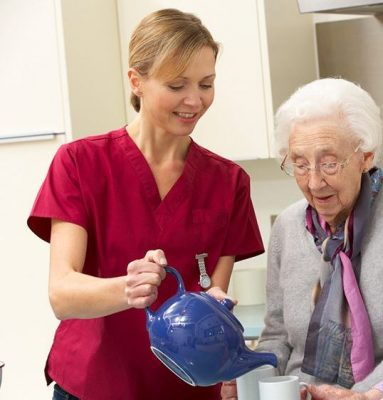 Everyone once in a while it's nice to do something kind for others. Everyone believes this philosophy to some extent, even if it's kindness shown to just the immediate family. The problem is that doing something kind for someone else doesn't always solve the needing person's dilemma. It may provide some temporary relief and push other problems back for a short time, but some effort is still needed to permanently resolve the situation. You might well consider Medicare and Medicaid the government's way of doing something nice for others. The program doesn't always help to the extent that we hope, and sometimes we may even see it as underwhelming. But it is an option that is available to many and should be explored. Both of these programs are one example of a resource for senior living in Los Angeles.
Medicare and Medicaid: A Government Resource for Senior Living In Los Angeles
Medicare is federal health insurance that is available to Americans 65 years of age and older. It covers basic medical care as well episodes of hospitalization and subsequent rehabilitation. Like most insurance policies, Medicare doesn't cover 100% of all senior costs. In terms of long-term care Medicare may pay for short-term nursing home care or home health care after an illness. But unless there are special circumstances, Medicare on its own will not pay for long-term care. You see, sometimes people do something kind and then pull back just a bit, much to our frustration. But don't lose hope. Consider the alternative plan of Medicaid.
Medicaid is a related program and covers health care and long-term care for individuals who are financially in need. This program is paid for by state and federal dollars. A person usually has to have a very low income with few assets to be eligible for this program. For seniors specifically, Medicaid is a very helpful program that can cover certain costs that are not offered by Medicare. In many states, Medicaid will pay for nursing home care or at least cover some of the resident fees. But, it does not offer help for residential care facilities.
Even if you or your loved ones do not qualify for Medicaid — and yet cannot afford long-term care — there are still some local programs that may be able to help you. As you see, the kindness of one person (or especially one large governmental program) can run out. But that doesn't mean that there are no options left. Sometimes we have to settle for just a little help from a few sources rather than a lot of help from just one. If these two resources for senior living in Los Angeles are not able to help you still have other options.
Finding other Resources for Senior Living in Los Angeles
There are a variety of resources that can help seniors in southern California. There are volunteer organizations, adult day services, community programs for the disabled, meal delivery services, as well as assisted living centers and nursing homes. Some of these programs could be of vital importance to you or a loved one. If you are an adult son or daughter of an aging parent but cannot devote the time necessary to caregiving then a nursing home or assisted living facility may be your only option. The primary difference between an assisted living home and a nursing home is that a nursing home is fully staffed and constantly monitored by registered nurses. Both of these facilities, as well as continuing care homes and board and care homes, can be called a resource for senior living in Los Angeles.
The problem is that there are so many resources for senior living in Los Angeles that you would be hard pressed to find the time to take look up every one of them. What if there were a complete resource for senior living in Los Angeles, a business that inspected all of the services in the city and made note of their provisions? This is what ElderHomeFinders can do for you.
ElderHomeFinders is a complete resource for Senior Living in Los Angeles that inspects residential care homes and assisted living facilities. We can match you up with a home that provides all of the necessities of senior life: a safe living environment, a clean facility, an attentive staff and a recreational program that will keep seniors happy and healthy. ElderHomeFinders is a free resource for Seniors Living in Los Angeles. If you or your loved ones are in need we are willing to help you, even where others stop short.