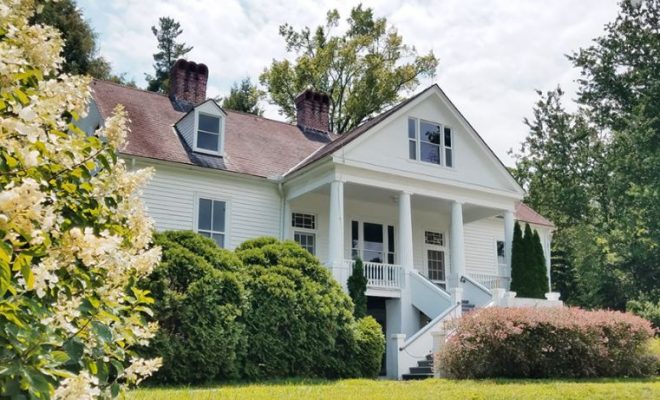 Senior living, often called retirement communities, to offer a safe and secure living place for older people aged 55 or above. Senior living communities provide apartments, cottages, and single-family homes. These senior citizens do not need help in daily activities but can benefit from these offers. A lot of senior living facilities in Los Angeles have their community move-in fee. The senior living costs about 1000$ to up to 5000$ per month.
Senior snowbird travelers mostly prefer senior living communities. These snowbird travelers wish to downsize their lifestyle and travel without the burden of managing homes. Independent senior living properties do not offer 24/7 care in daily activities or health care. These communities differ from assisted living as they do not provide multiple levels of care.
Your residents in a senior living facility are secure and private. It will be up to you if you need to hire medical care or daily assistance. Feel free to socialize with like-minded seniors and keep the peace of our mind. The
Benefits of Senior Living:
Senior living residents can forget about the worries of managing a home. They can focus on their hobbies and what they enjoy the most. Many senior living facilities in Los Angeles provide private residences and an active community for socializing. The person can enjoy peace of mind and forget doing household chores. The senior citizens can enjoy the company of like-minded adults with 24/7 security. Other benefits are as follows:
Indoor and outdoor recreational facilities
Fitness centers
Professional staff tending to your needs
Scheduled Transport
On-site physical therapies
Peace of mind
Security
Privacy
Housekeeping
Laundry
Utilities
Free meal
And much more
Difference between assisted living and senior living:
Both of these terms are related to one another. Although there is a vast difference between assisted living and senior living. In assisted living, the staff caters to the needs of the physically and mentally ill. The team monitors their daily activities and provides medication, food, and residence.
In senior living, the elderly can live their lifestyle, similar to a retirement home. They do not need help in daily activities and are free from daily chores. The staff provides security and privacy to the senior citizens. The most significant difference in assisted living and senior living lies in the way of life. Because in assisted living, the seniors can not live independently.
If you can do daily activities by yourself and want to live a simpler life, then senior living is the one for you.
Senior living Cost: Senior living costs are significantly less comparing to assisted living and other residential options. The average cost varies according to location, apartment size, community type, and the services provided. The average price of a single bedroom apartment for seniors starts from 2,750$ per month. The current rate is a blessing for the seniors living in America as in 2010, the price for the senior living residence was 240$ per day. This price makes the monthly rate a whopping 7,200$ per month.
Senior living types and options:
Many baby boomers have recognized the need for retirement options. Nowadays, senior citizens and retirees have a wide variety to choose "How they want to spend their retirement days?" Senior Living options include the following:
Co-Care
Senior Apartments
Ongoing care
Subsidized House
Naturally present retirement community (NPRC)
Housing Units
Co-Care: In Co-Care, about 3 to 4 residents aged 55 or old live together in groups. They live in a single house that has 4 bedrooms and 2-bathroom units. The senior living cost is less compared to assisted living. Each apartment or cottage provided has a kitchen, living, and dining room. The residents can socialize and pay the housing fee together.
Senior Living Apartments or Senior Apartments: This is the most senior living option available in Los Angeles. The services in senior apartments include meals, transport, and recreational programs. It is an umbrella term, describing all the options for seniors. These facilities may consist of meal care, memory care, nursing homes, assisted living facilities, and senior apartments. Modern-day seniors can enjoy the benefits of these senior housing apartments. You can easily visit your nearest senior living facility and describe your needs to join today.
Ongoing care: Ongoing care units are for those individuals that require changes in their level of care. The residents can transfer from skilled nursing homes to a CCRC facility. The cost for ongoing care is higher compared to the other options. No Medicare program can cover it entirely. Ongoing care departments require an entrance fee of 20,000$ to 500,000$. After paying the entrance fee upfront, the monthly charges range from 500$ to 3500$.
Subsidized houses: Subsidized houses are for those senior citizens that have low-income. These houses are provided by the Department of Housing and urban development. These houses have stringent eligibility criteria and waiting lists.
Naturally present retirement community (NPRC): NPRC is a natural community comprised of senior citizens. These communities form over time, typically as people age in or migrate in the same place. These community residents are not made to tender the needs of seniors.
Housing Units: Senior communities offering cottages and single mobile homes are called housing units. The residents live together in these houses adjoined or in apartment-style. They also have the option to sell or rent these houses. The average rate for private housing units in assisted living communities is 3500$ per month.
Finding the senior living community for yourself:
We all know that it is challenging to move into a new home. It is the same with senior living. Before joining a senior living community in Los Angeles, it is crucial that you choose the right fit for you. You have to think both about your present and future. Remember to ask yourself these questions:
Am I ready to take this step?
Will I be able to live independently for five years from now?
Is this area close to my loved ones?
And others.